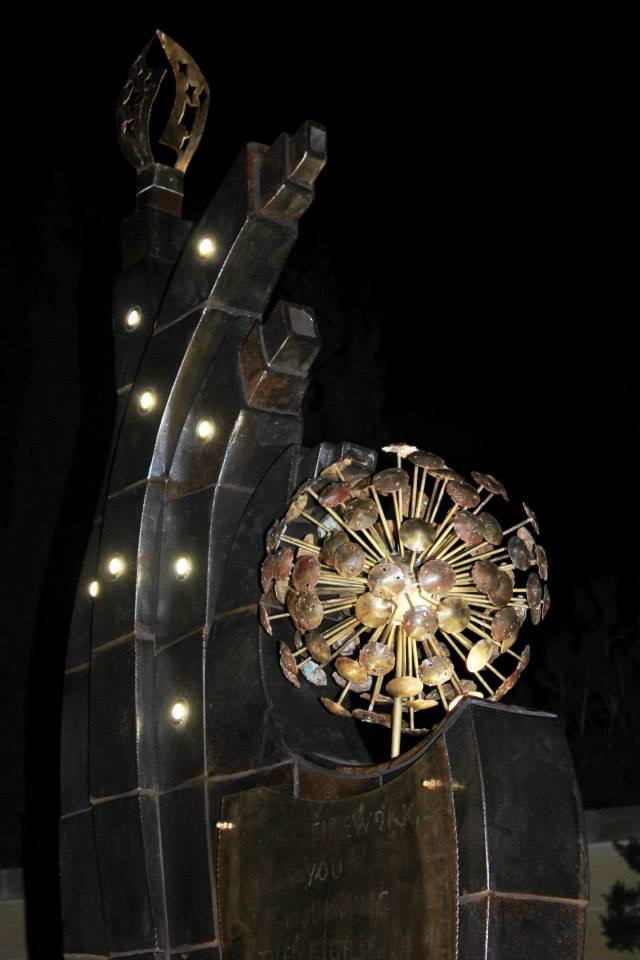 On Sunday 4th Nov 2013, Nadur local council unveiled a monument at Kenuna Tower Street in honour of the late Bryan Portelli, who died tragically aged 23 in the explosion at the Qalb ta' Ġesù fireworks factory in Gharb, on November 4, 2012. Three other people – Ġorġ Gatt, Mario Gauci and Peppi Cini – also perished in the explosion.
The monument, which was erected by Portelli's circle of friends, is the work of artist Hermine Sammut. It was unveiled by Mayor Charles Said and blessed by Mgr Salv Pace.
Flowers were placed at the base of the monument by Bryan's family, friends and local NGOs.
Before the inauguration a thanksgiving Mass by Archpriest Fr Jimmy Xerri was also organised at the local cemetery by the council. Sunday times , November 10, 2013, 00:01